Antimicrobial Finish Laundry Carts
Free WiFi
Camera Surveillance System
4 HDTVs – Cablevision
A/C
Clean, modern, bright and comfortable environment
Ample Free Parking
Helpful Staff
Laundry Supplies
Speed Queen Equipment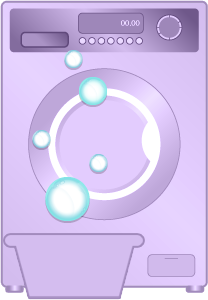 Number of Units
capacity
18 Front Loading Washers
2 loads
10 Front Loading Washers
4 loads
4 Front Loading Washers
6 loads

All washers offer a selection of cold, warm and hot water temperatures and a normal, permanent press and delicate cycle.

In addition each machine offers three types of washes:

Regular – 1 wash & 2 rinse cycles

Deluxe – 4 additional mins of wash

Ultra – regular cycle with prewash

34 Dryers
Xtra large
All dryers offer a selection of high, medium and low heat. Each dryer also has a delicate selection, which is a gentle cycle for delicate (thin or lacy) fabrics.